If you are in the market for a new sofa and want to accommodate overnight guests with ease in future, it makes sense to go for a pull out couch.
In the past this meant heavily restricting your style, but today you can find pull out couches and sectionals with pull out bed for every available interior style. Here's our guide to choosing your sofa bed to match your decor.
Casual/Transitional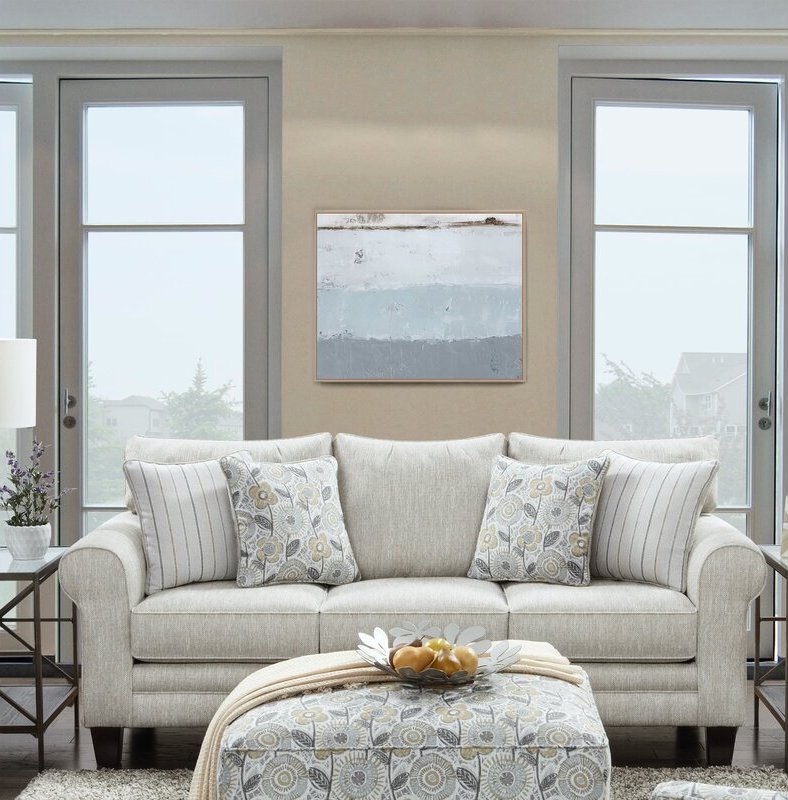 If you are looking for a sofa bed to match your casual or transitional decor then you should go for a model in neutral tones that you can personalize with some colorful cushions and a throw.
Rolled arms make for a cozy look, while solid wooden legs in a natural or dark stained tone add a touch of class.
Modern/Bold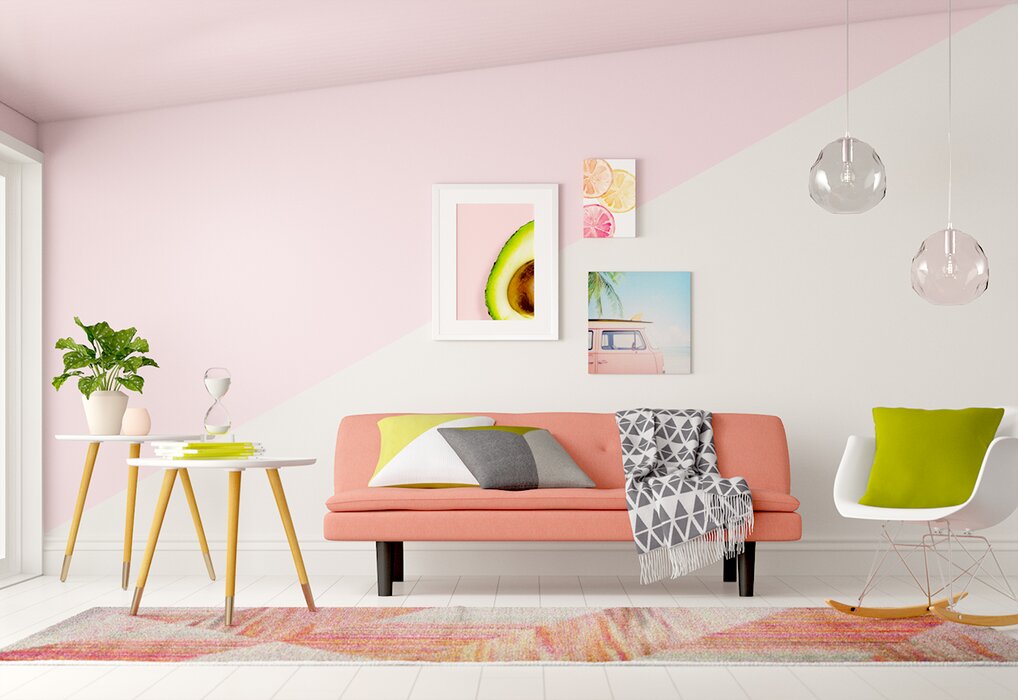 If you are looking for a modern pull out couch, you won't be short of choice as this is one of the most popular styles of sofa bed around. Look for models with a low profile and minimal detailing.
Metal legs are a popular choice, although thin dark stained wooden legs can also work well. Try out a bold color or an unusually shaped sofa bed for a statement piece that will really give your interior a distinctive, individual look.
Minimalist/Scandi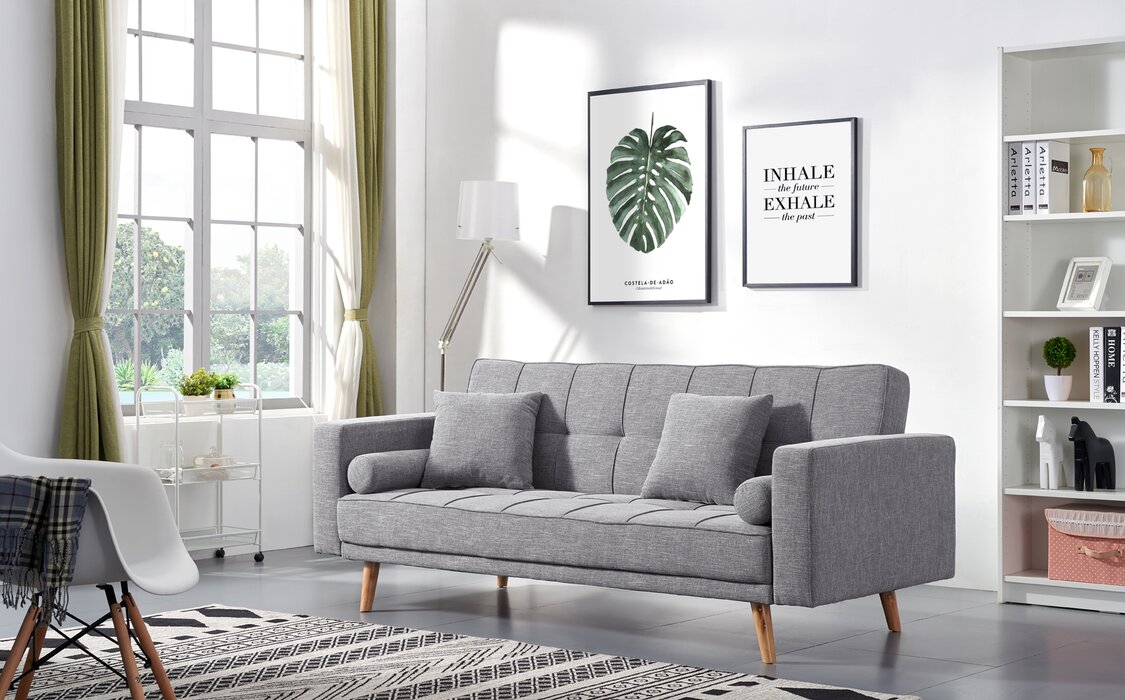 Neutral tones with wooden, pared-back legs are the best style pull out couches for a minimalist or Scandinavian-look decor.
Gray is a popular choice that goes well with most colors, blending in inconspicuously for a minimalist living room with clean lines and a uniform appearance.
If you're leaning more towards the Scandinavian look, add a textured throw or some cushions for a cozy look that embraces the hygge lifestyle.
Boho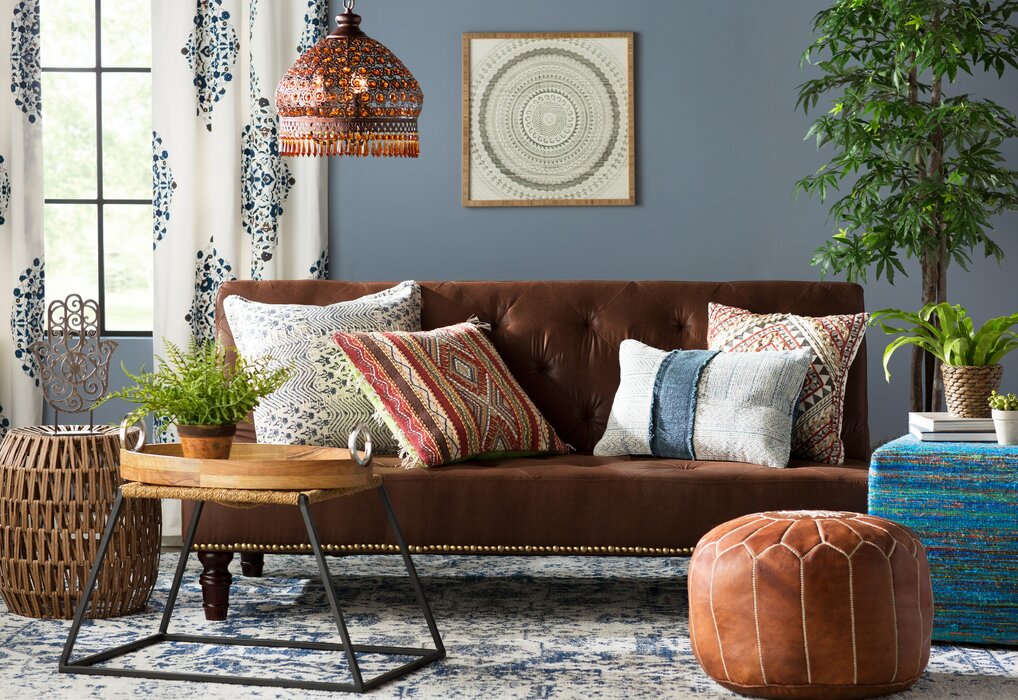 Boho is a great look, so go ahead and choose any pull out couch that takes your fancy.
Bold, bright statement colors work well with any eclectic style, or focus on texture and choose a pull out couch in an unusual fabric. Here it's all about portraying your individuality and allowing your creativity to shine through.
Not everyone is confident enough to pull off a successful boho style, but if you surround yourself with bright items of furniture that you adore, who's to point the finger?
Go ahead and have some fun choosing a boho sofa bed for your home.
Glam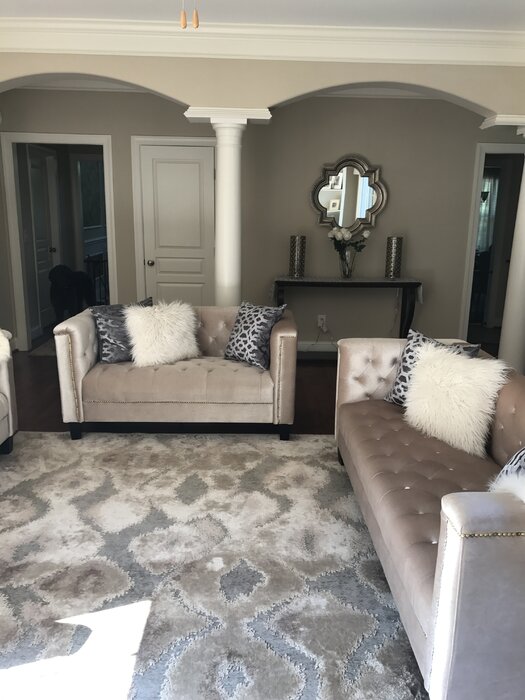 If you've styled your home in a glamorous style, then you'll want a pull out couch to match.
Think luxurious, heavy fabrics that exude luxury, combined with rich tones such as purple, gold, or silver. Color-contrasting revamped damasks, tassels, and high attention to details are the way to go.
Glam sofa beds can be borderline kitsch but with just enough modernity and style to pull through into the glam camp. Add on some faux fur cushions or a throw to ensure your glam-style pull out couch really gets people's attention.
Traditional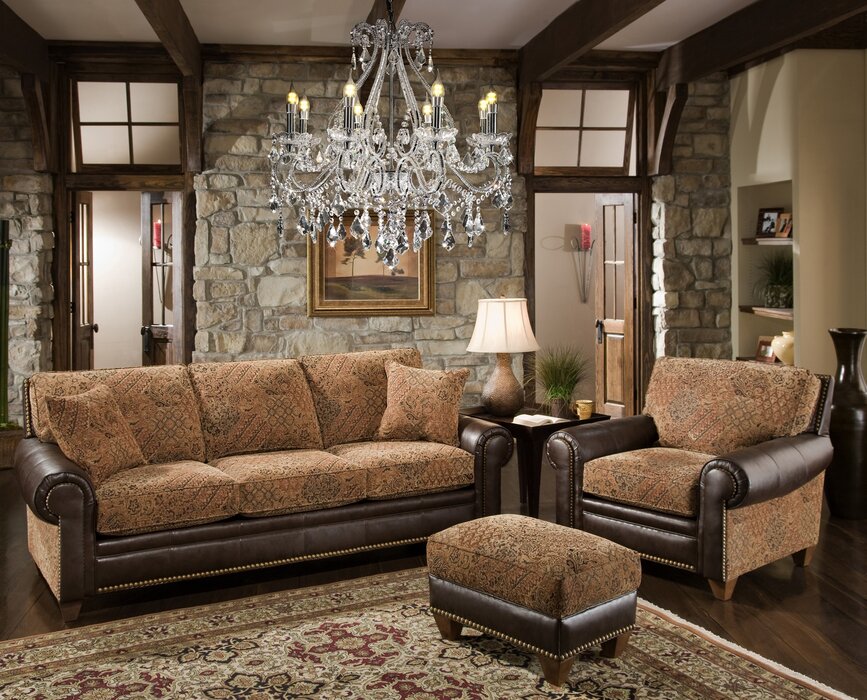 Traditional doesn't have to mean boring!
As opposed to in-your-face glam or eclectic, traditional pull out couches have more in common with rustic, farmhouse designs, but they have more elegance and class.
Cozy, yet with a degree of formality, your traditional style pull out couch blends into your interior. Cream, white or tanned leather are popular choices.
Here the detail really stands out with tufting, rolled arms and intricate detailing.
Industrial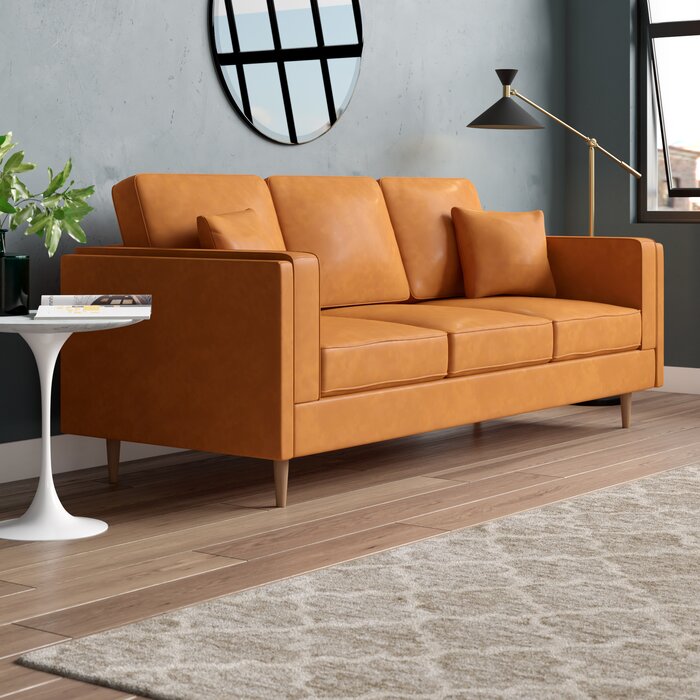 If you are looking for a pull out couch for your industrial-themed interior, look for leather-style models with clean lines and a minimum of detailing. Natural or dark tones work best.
Popular industrial-style sofa bed couches feature loop metal legs painted black or stocky wooden feet. The industrial look is all about functionality over style, often using reclaimed materials for a utilitarian feel.
Farmhouse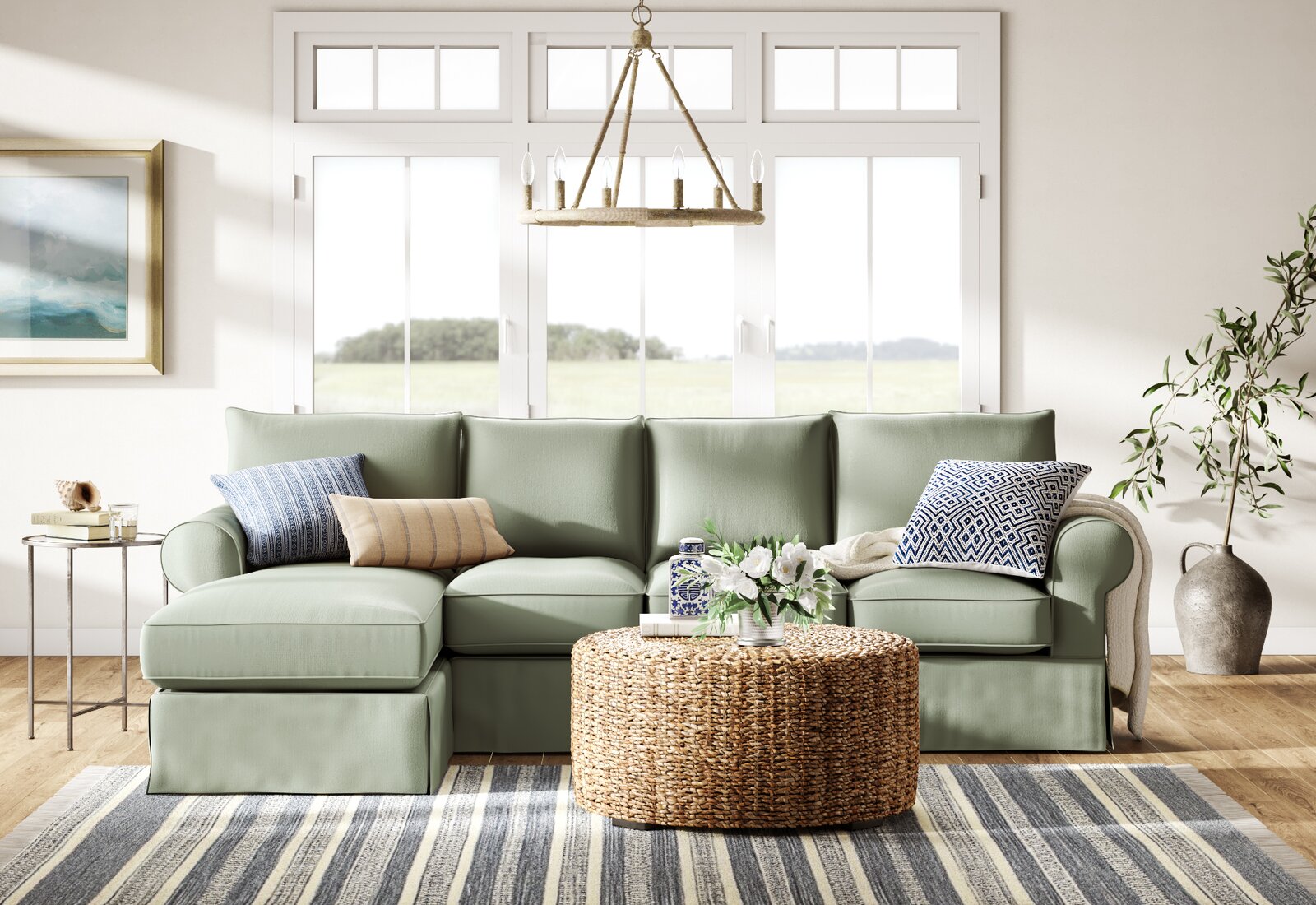 Not too dissimilar from the Scandanavian look, a farmhouse style sectional with pull out bed should have generous proportions and a comfortable, cozy look.
You want to go for that lived-in look with natural materials in light shades. Skirting is a popular feature of farmhouse pull out sectional, but you may also like to opt for a model with visible light colored wooden legs.
Cotton or linen tufted sofa beds are great additions to any home with a farmhouse style.
Rustic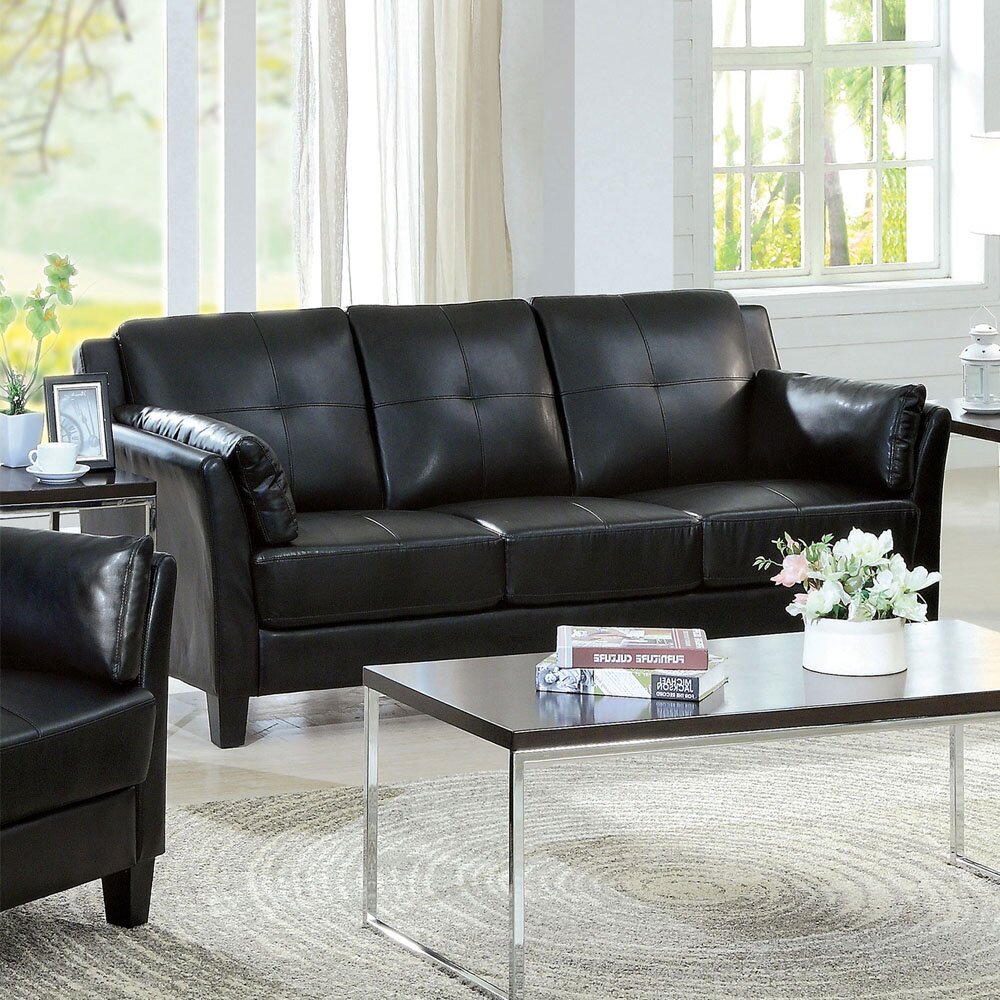 Rustic pull out couches are available in a wide variety of different materials depending on your style.
Leather makes an excellent choice, but you could also opt for linen, cotton, or even velvet. Your rustic sofa bed couch shouldn't have too much detailing, the simpler the better.
Distressed wooden legs and an imperfect finish add character and warmth to your look. Choose natural shades such as cream or tan and avoid cool colors.
Coastal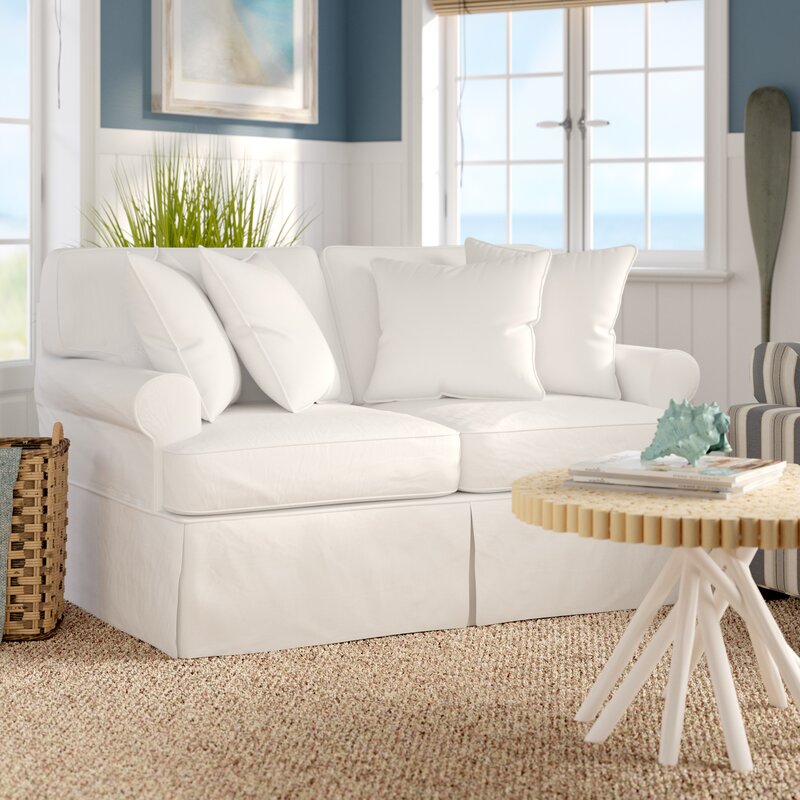 Crisp white cotton is synonymous with coastal-inspired homes. Simple yet bright and effective, look for white sofa beds with skirting details and clean lines.
Size is also important, choose two smaller pull out couches as opposed to one large angled one for that adorable coastal look. Two-seater "loveseats" are a good choice and any models with welt cording details help to discreetly reinforce a nautical style with an added air of sophistication.
Contemporary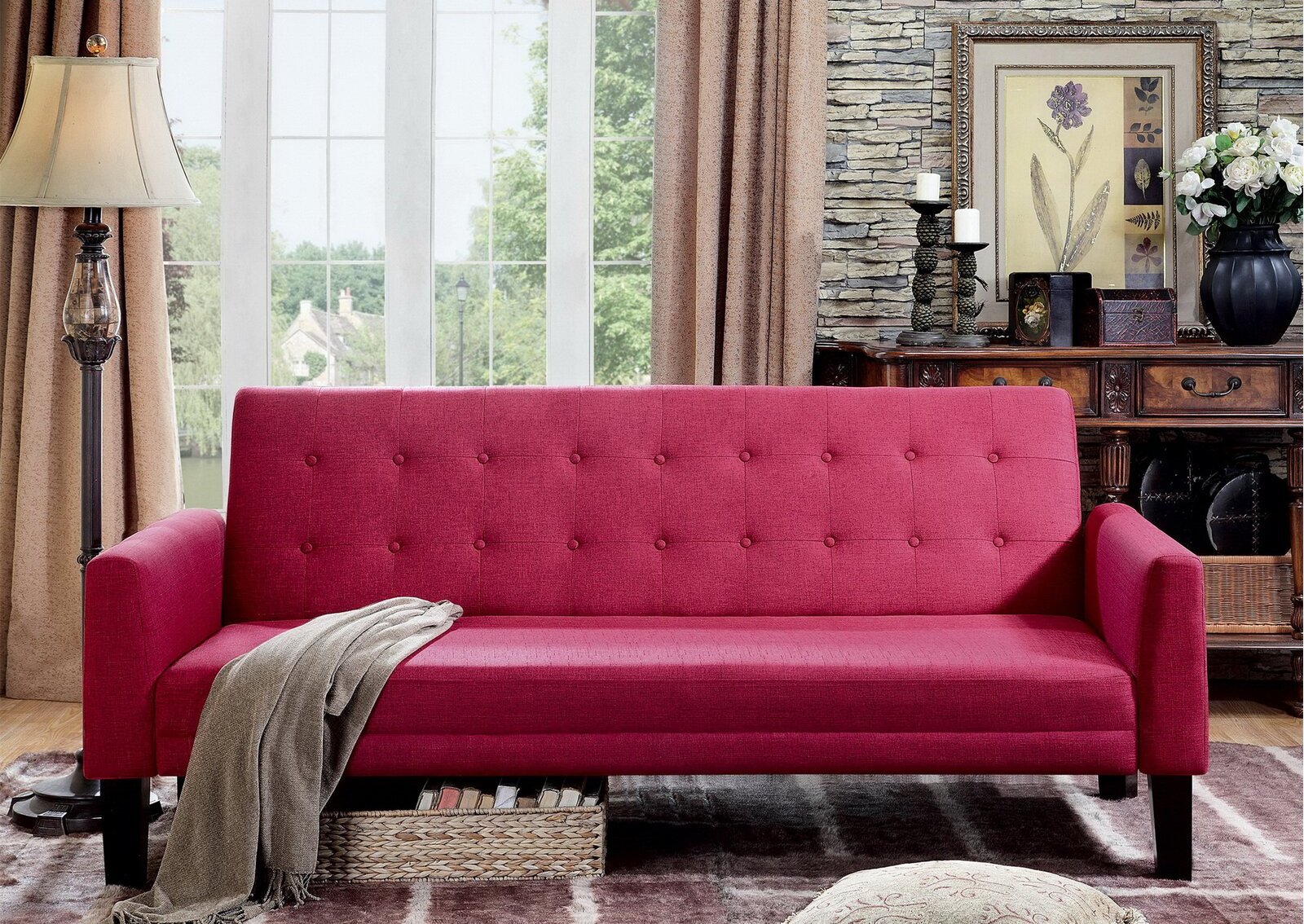 Contemporary convertible sofas feature clean lines and minimal cushions for a sleek, pared-back look.
Available in unusual colors such as teal or mustard, tufting is also having a fashion moment, so look out for sewn-on button details on your sofa's cushions, back or sides.
Plain wooden legs and a fairly low profile are also popular contemporary features.