Corner display cabinets are one of the greatest inventions, if you ask us.
They allow you to introduce some extra storage, display a selection of your favorite items, and make the most of that awkwardly shaped corner where you thought nothing would fit… all at the same time!
As you can see on Foter, corner cabinets are available in a large variety of sizes and styles.
While it's tempting to opt for the first design you fall in love with, we recommend taking the time to consider exactly what you need, first:
In what room are you going to place it?
How much space have you got?
And what exactly will you store in it?
Here are some practical tips to choose cabinetry. As for what to store in it depending on the room… keep reading: you're in the right place.
1. In the kitchen? Store your prettiest crockery
If you're planning on placing your new corner cabinet in your kitchen, crockery sets are some of the best items to showcase:
Tidy, monochrome or featuring the same pattern, they will result in a balanced look through the glass doors;
This can even help you create a consistent palette by drawing the attention to the accent color of your crockery;
Our tip is to divide it by type per shelf and only add a small number of items to keep it well-organized. For example, you could place your bowls on the top and your plates on the bottom shelf.
2. … or create a zero-waste pantry
Trying to reduce your plastic footprint by visiting your local refill station? A corner cabinet will make it even easier:
Use its shelves to keep your glass jars and containers nice and tidy, perhaps dividing them by type of food (e.g. on the top shelf, the baking ingredients that you only use rarely, beans and dry food underneath, and spices at the bottom);
Not only will it look incredibly stylish and eco-friendly: it'll also allow you to have a quick overview of your inventory to see what you're about to run out of.
3. Store your precious china and glasses in the dining room
Do you own a few delicate dining sets and glasses? Then it's probably wise to keep them away from the more accident-prone kitchen!
A corner display cabinet can allow you to shine a virtual light onto your favorite china pieces or the most elegant flute glasses;
While you'll probably only use them for special occasions, you can now display them for the rest of the year instead of leaving them in a dusty box.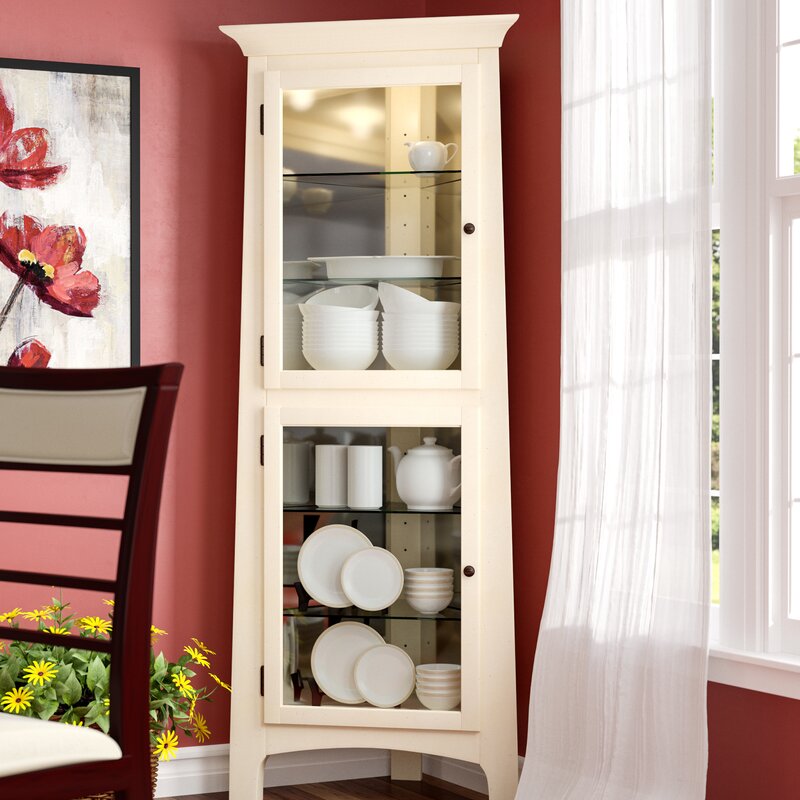 4. Use a corner cabinet to organize your books in the living room or bedroom
Any bookworm at heart will be glad to know that corner display cabinets can also act as bookcases!
All those shelves are ideal to showcase your impressive literature collection;
We recommend unleashing your creativity by adding a personal touch, such as a string of fairy lights or a spot that highlights your all-time favorite title.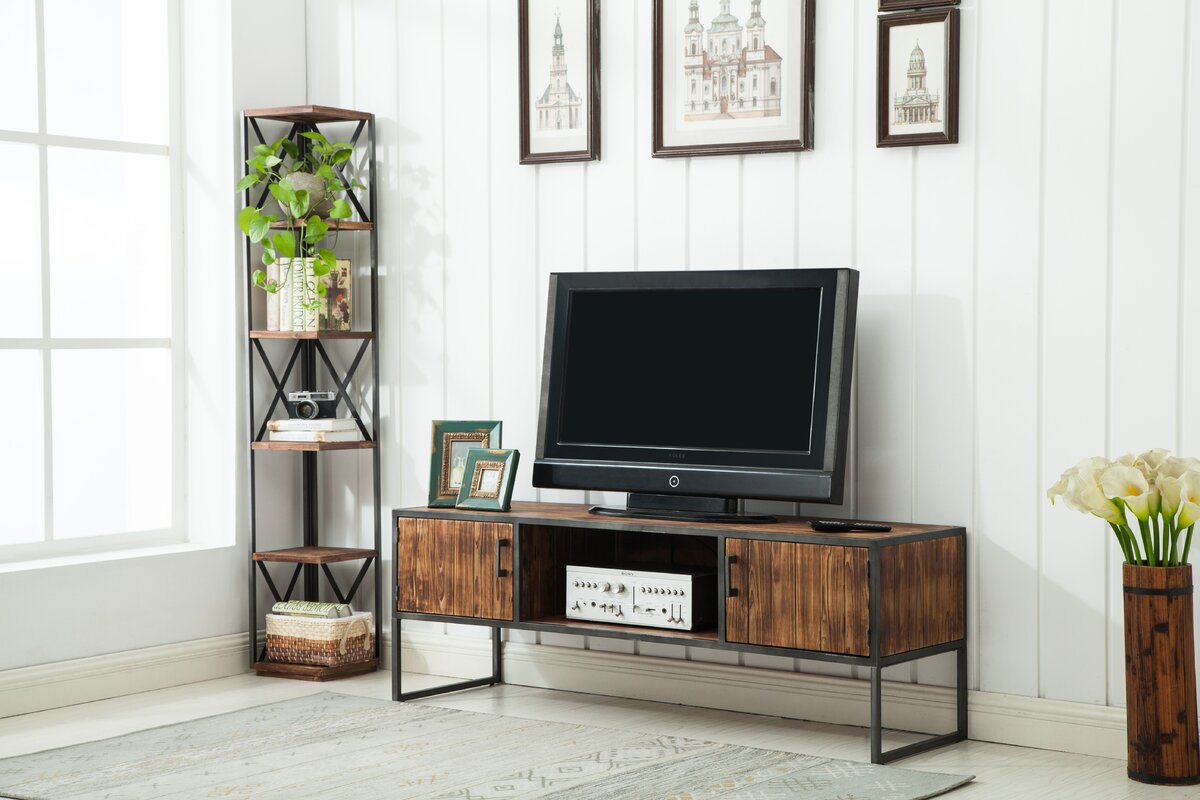 5. Create an urban jungle in your living room
If you can't get enough of plants, a corner cabinet can be a quirky solution:
From the smallest succulents to larger houseplants, you can use its shelves to create a green display and bring nature inside your home;
It'll definitely be an attention-grabbing corner and an infallible conversation-starter whenever you have guests round.
6. Bottles and barware in your living or dining room
Do you love mixing cocktails and surprising your guests with new liqueurs?
Then a corner cabinet in your living or dining room is your chance to create your own dry bar;
You can use the bottom cupboards to store the least impressive items and keep the shelves for the best spirits, glasses and cocktail equipment.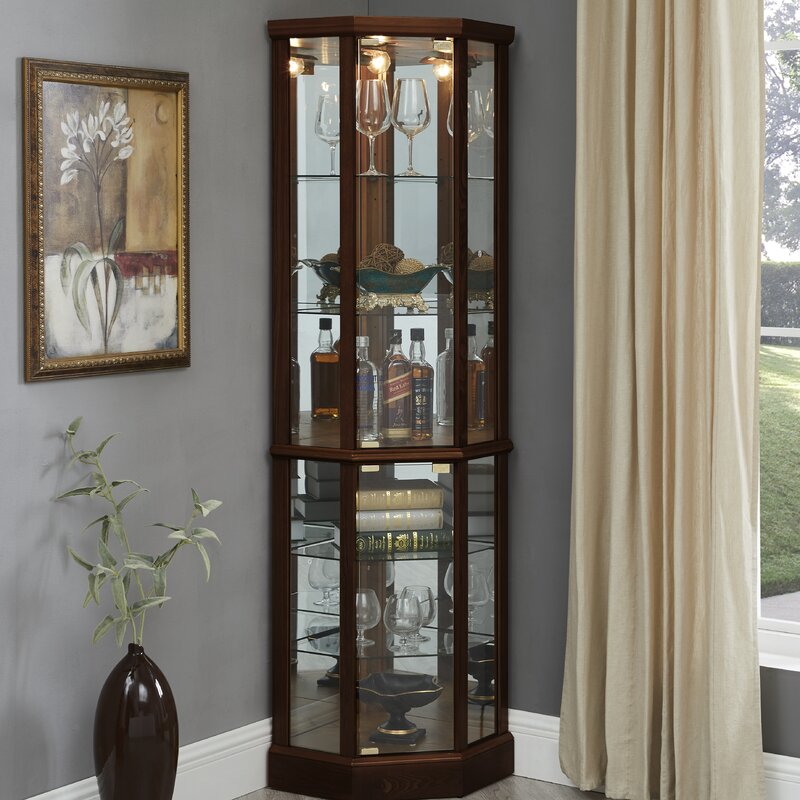 7. A luxury display of makeup and perfumes in your bathroom
Sure, corner cabinets are a bit rarer in bathrooms, but that doesn't mean that you can't make them work:
If you keep running out of makeup storage space, you can turn that corner display cabinet into your personal makeup station;
Display the most beautiful products and perfumes, separating them by type;
We promise that, now that they're tidier and easier to spot, you'll also find yourself using the rest of your makeup products instead of the same three or four.
8. A curated composition of different items in your living room or bedroom
Finally, keep in mind that you don't necessarily have to settle for one type of items:
On the contrary, a corner cabinet can be the perfect opportunity to create a personal and unique display, showcasing a varied selection of your favorite items;
From books to plants to framed pictures and ornaments, you can combine them in different ways to create a style that's just yours.