When it comes to an oversized chaise lounge, what's not to love? These pieces are the perfect addition to any living space, study, or bedroom. A chaise lounge's versatility lends itself to all kinds of design styles, whether country modern, industrial, or minimalist.
With endless options for your oversized chaise lounge chair,it won't take long to find the right piece for your house. Here are four reasons why we love chaise lounges and how you can use them in your home.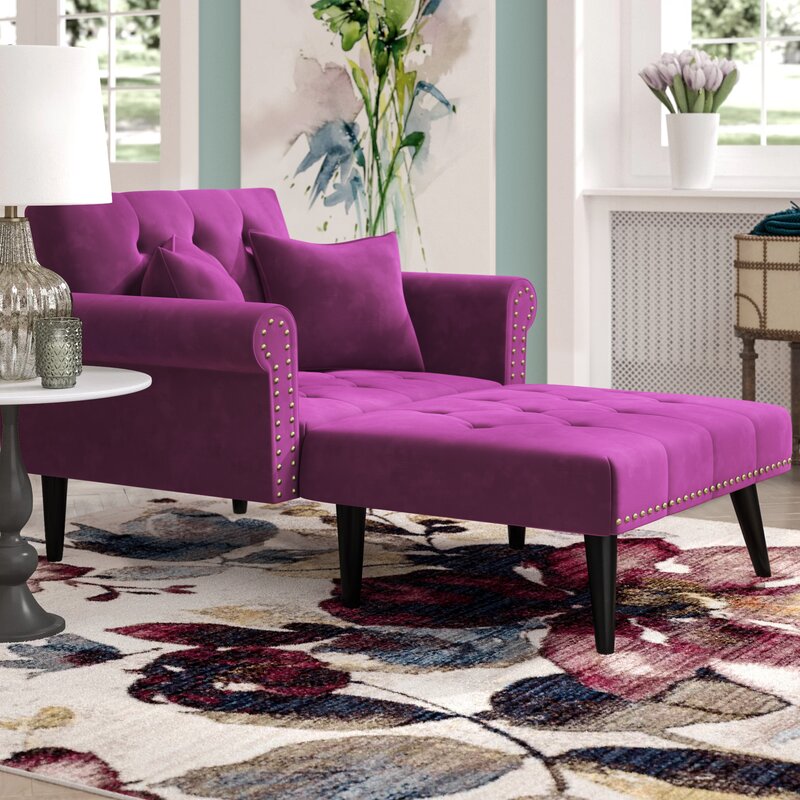 1. They Add Visual Interest
You can't beat the visual appeal of an oversized chaise lounge in your living room. They immediately draw the eye when you enter a room because of their size and statement style. There are countless options on the market, which means you can coordinate them with the rest of your decor to enhance your space.
A plush chaise with deep cushions and rolled arms is ideal for a farmhouse-style home, while a bold curving chaise in supple leather is a stunning addition to a modern urban living area.
To create a focal point in your living area, opt for a chaise lounge with upholstery in a contrasting color to the rest of your sofa setting. As a chaise is considered occasional seating, you can also choose textured fabric such as velvet or silk for a touch of luxury.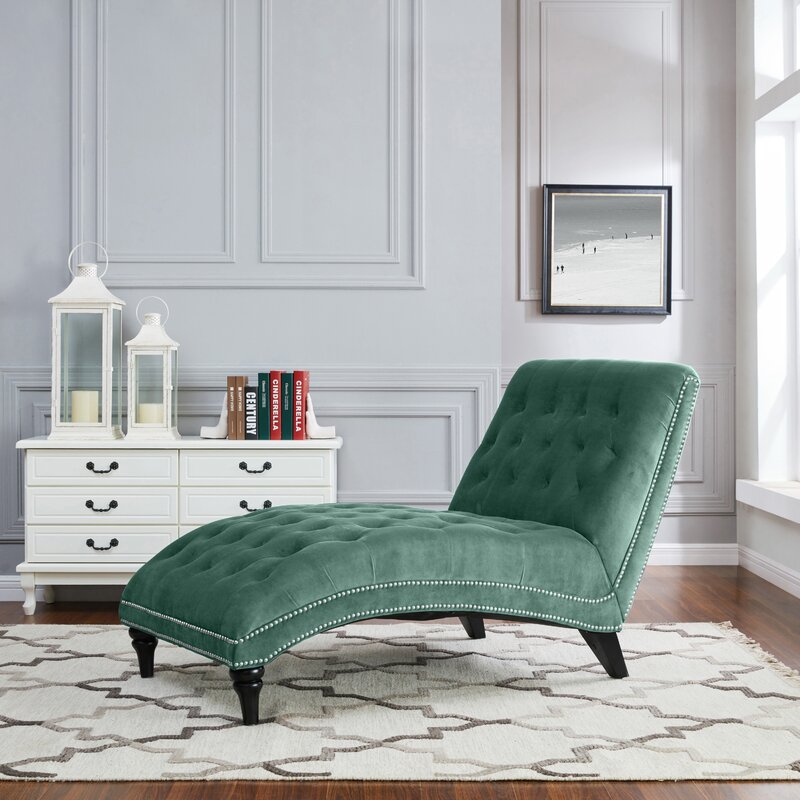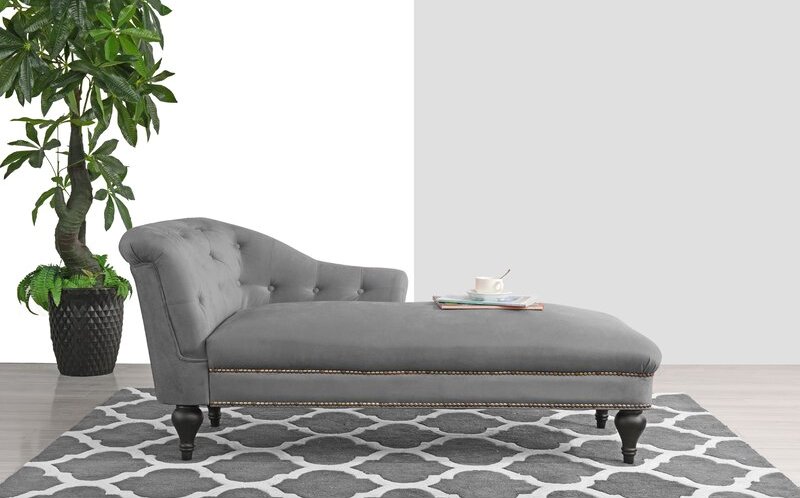 2. They're So Much Fun to Decorate
An oversized chaise lounge chair lets you make a big style statement, and decorating it helps you express your aesthetic.
Pillows, a furry throw blanket, or a casually opened (but artfully placed) book or magazine make the chaise lounge look cozy, lived in, and chic. Using accessories can make your furniture appear better quality even if you're on a budget.
Don't be afraid to play around with various textures to complete the look. A faux fur blanket and an embroidered throw pillow with a similar color scheme on neutral chaise lounge help enliven your look while still keeping it classic.
By choosing a neutral chair and leaving the color inspiration to the decor, you also have the freedom to change the look of the room seasonally by swapping out the blankets and pillows you're using accordingly. Burnt oranges and brown tones for autumn and greys and blues through winter can keep you from getting bored with your room and make sure you're still excited about your chaise lounge year-round.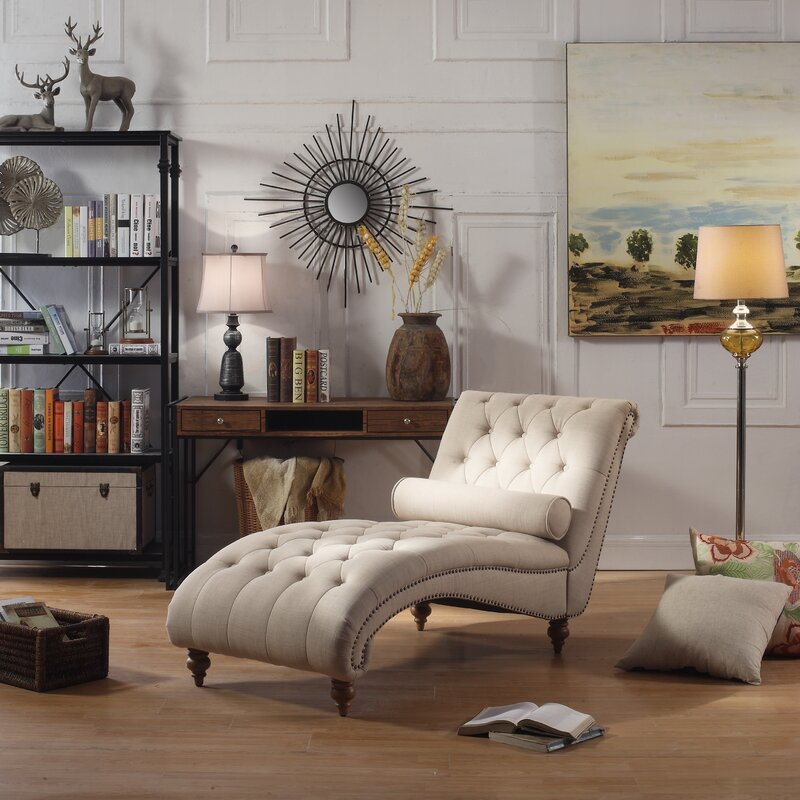 3. They Have Curve Appeal
Creating a stylish and dynamic living area makes your space more inviting. One of the best ways to add depth and interest to a room is with contrasting shapes to break up the room's lines.
The gorgeous curvature of a chaise lounge can create a fantastic contrast to the rest of the straight lines within your space. Humans naturally gravitate towards curved lines, preferring them over the angularity of linear ones. This preference might have developed because the human body is naturally curved, not angular, and we find this most pleasing to the eye.
To keep the curved chaise lounge from looking out of place, match the chaise's upholstery and frame finish with the rest of your living room furniture.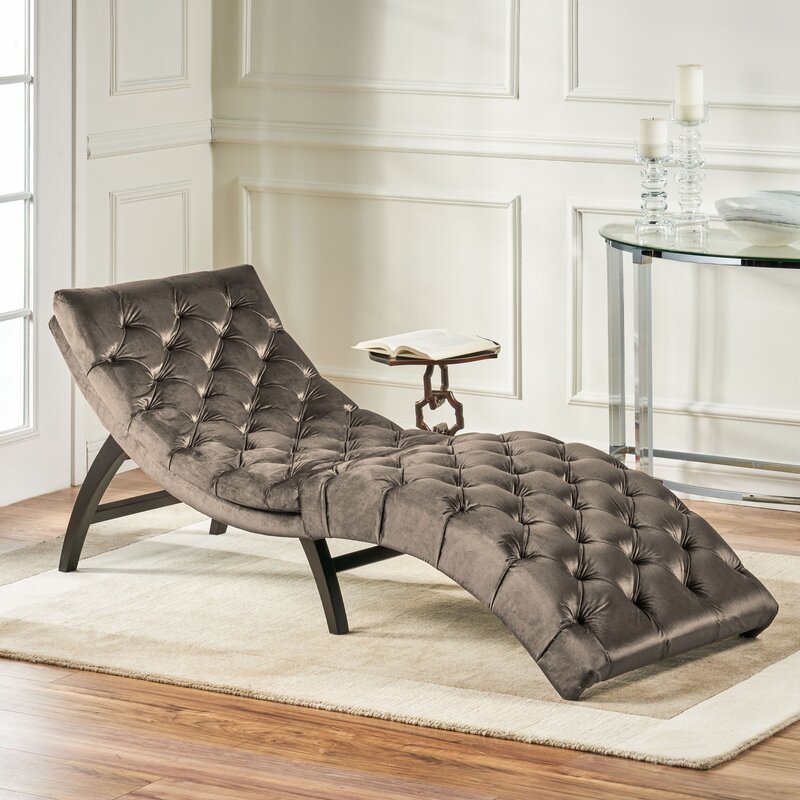 4. They're Comfy, Cozy, and Practical
It's hard on your back to sit in a desk chair all day, whether it's for work or school. The benefit of an oversized chaise lounge chair is that the shape is perfect for relaxing with your legs outstretched with your computer on your lap, and your back is well supported. Having the option to move and work in this position is fantastic for giving your body a break from its static weekday posture.
If you don't work from home, then the chaise lounge area is ideal for transforming into a cozy corner nook where you can read or watch Netflix in your free time. Try adding a low side table and a floor lamp that emits warm, soft light next to the chaise lounge to provide a soothing ambiance.
Decorating the surrounding area with potted plants can also help to brighten the space and make it feel more inviting and calming.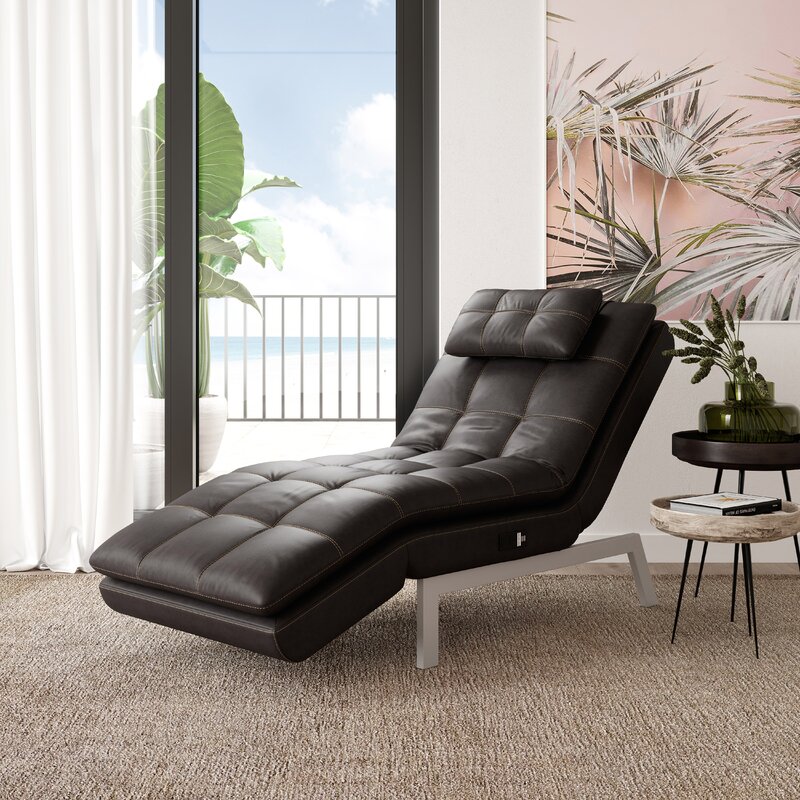 Oversized Chaise Lounge Chairs: What's Not to Love?
An oversized chaise lounge can provide you with a whole new area of your home to relax and rejuvenate. If you're someone who spends a lot of time in your living room and bedroom reading, watching movies, or working remotely, then this could be a game-changing investment.
While selecting a style might seem intimidating to a first-time buyer, shopping around is part of the fun. The great thing about chaise loungers is that whether you choose curved or straight edges, vibrant or neutral colors, you have lots of room to play with how you decorate the piece to create a space you feel genuinely at home in.