If you've ever struggled to carry a tray of drinks or full dinner plates from your kitchen into your living room, you'll love a TV tray on wheels. This small table lets you put all your wine glasses and snack bowls on the tabletop and roll it easily around your house. You can also use it to hold your dinner as you watch TV after a hard day's work.
However, these portable tables aren't just useful for holding food and beverages. Here, you'll find six more fresh and exciting uses for a TV tray on wheels.
1. Desk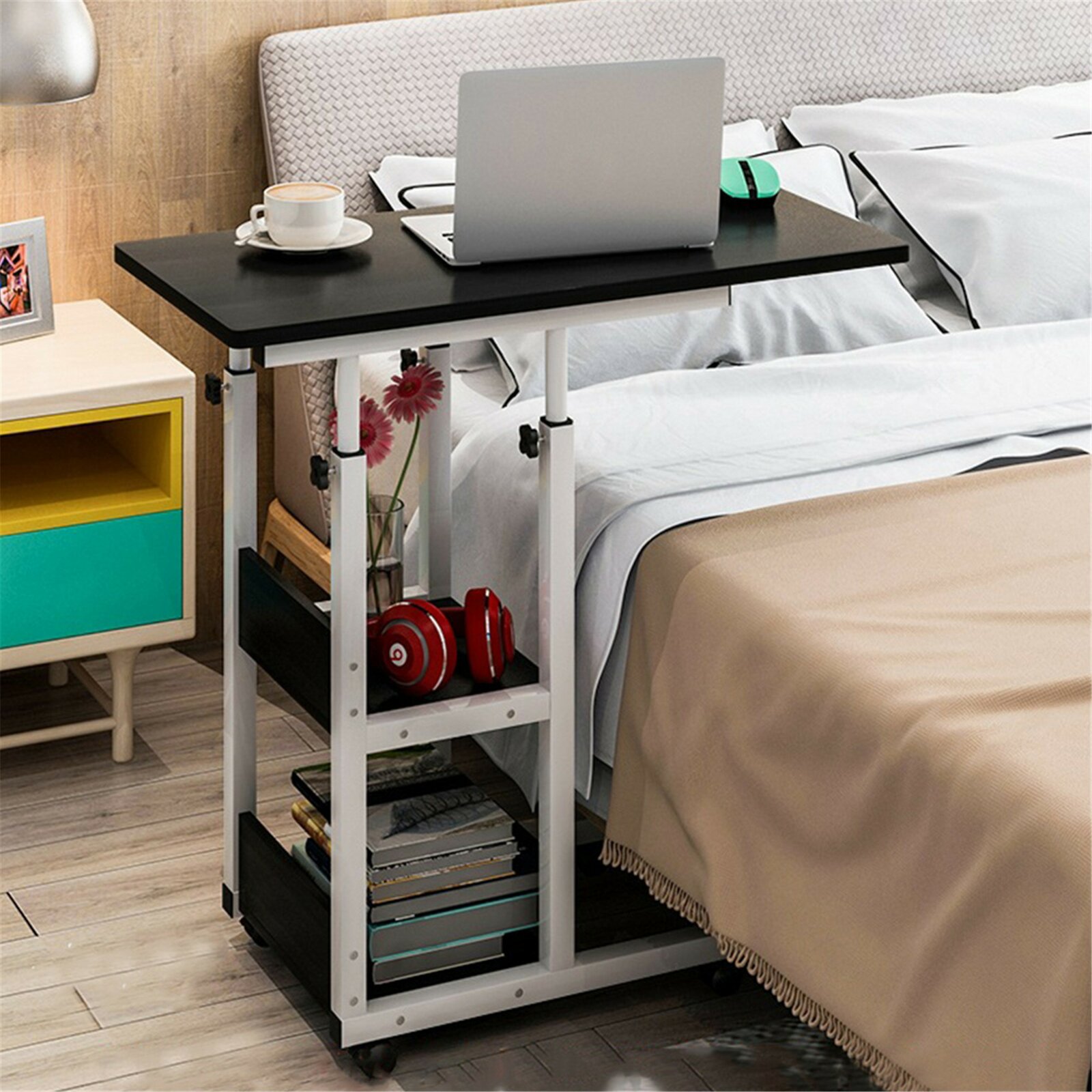 These mini-tables stand at the perfect height for you to eat from when you're sitting on your couch. This means they can also double-up as small desks when you're working from home.
The tray tabletop provides plenty of surface area for your laptop, as well as some extra room for a morning coffee or office stationery.
Some TV trays on wheels offer shelving and compartments to keep work files, supplies, documents, or even a compact printer. This storage method helps keep your paperwork organized and minimizes clutter.
2. Medicine Tray
One of the best uses of a portable table is as a medicine tray. If you or a loved one is sick, you can roll or carry the tray table to your room and use it as a bedside storage unit for your medication, a box of tissues, or a cup of lemon tea. This placement means that the patient has everything they need close to hand.
Look for a TV tray with wheels that features lockable multidirectional casters that can move easily over different flooring types. A wheelbase with a 5-point design offers the greatest stability and maneuverability; however, a standard square or rectangular frame is more stylish and coordinates seamlessly with your living room and bedroom furniture.
Opt for a TV tray with wheels that features an MDF, high-density plastic, or stainless steel tabletop, for easier cleaning and sanitation when used as a bedside medicine cart.
3. Extra Storage
If you're limited for space in your living room or kitchen, use a TV tray on wheels for extra storage.
A TV tray on wheels with added shelving makes a great place to store cleaning products that you use throughout the house. You could also use it to keep your trash and recycling bins if you do not have space under the kitchen counter.
A butcher's block TV tray offers an additional food preparation area. It can also act as a mini kitchen island that can be easily moved out of the way to make room for a folding dining table.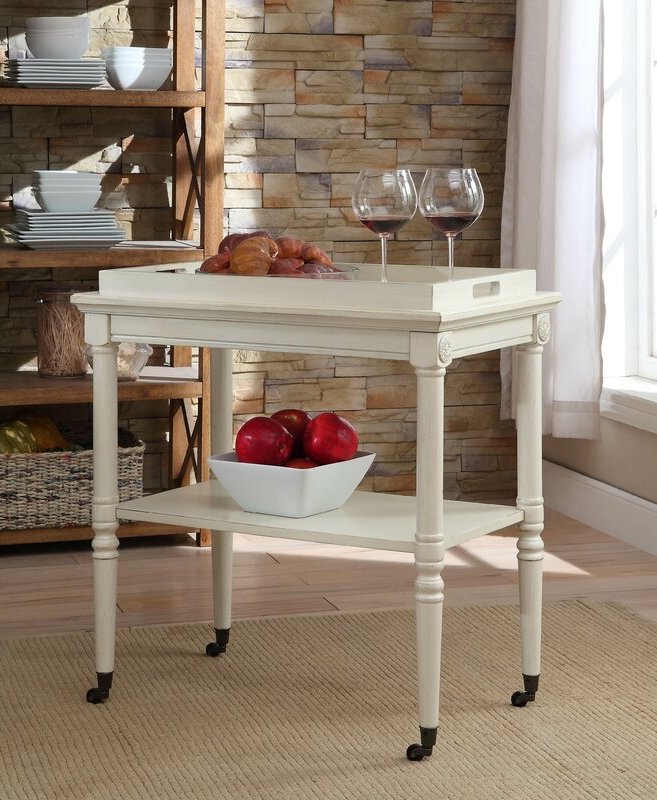 You can keep notepads and stationary on the tray so that when you want to lie on your couch and journal, you can roll all your writing equipment through to the den. Or keep newspapers and magazines on the tray so that you can move everything you need from the living room back into the kitchen when you want to sit at the kitchen table and do the morning crossword.
4. Statement Decor Piece
Invest in a retro or shabby-chic TV tray on wheels that doubles-up as a funky design statement. Place an elegant lamp or vintage record player on the table and style it as the focal point of your living room or kitchen.
Certain items need an outlet to work and may limit your table's portability. If you'd rather retain a fully portable table, try vividly colored houseplants or hardback coffee books for the tray top. The plants keep your room smelling fresh, while the books will be great conversation starters at parties.
5. Portable Mini-Bar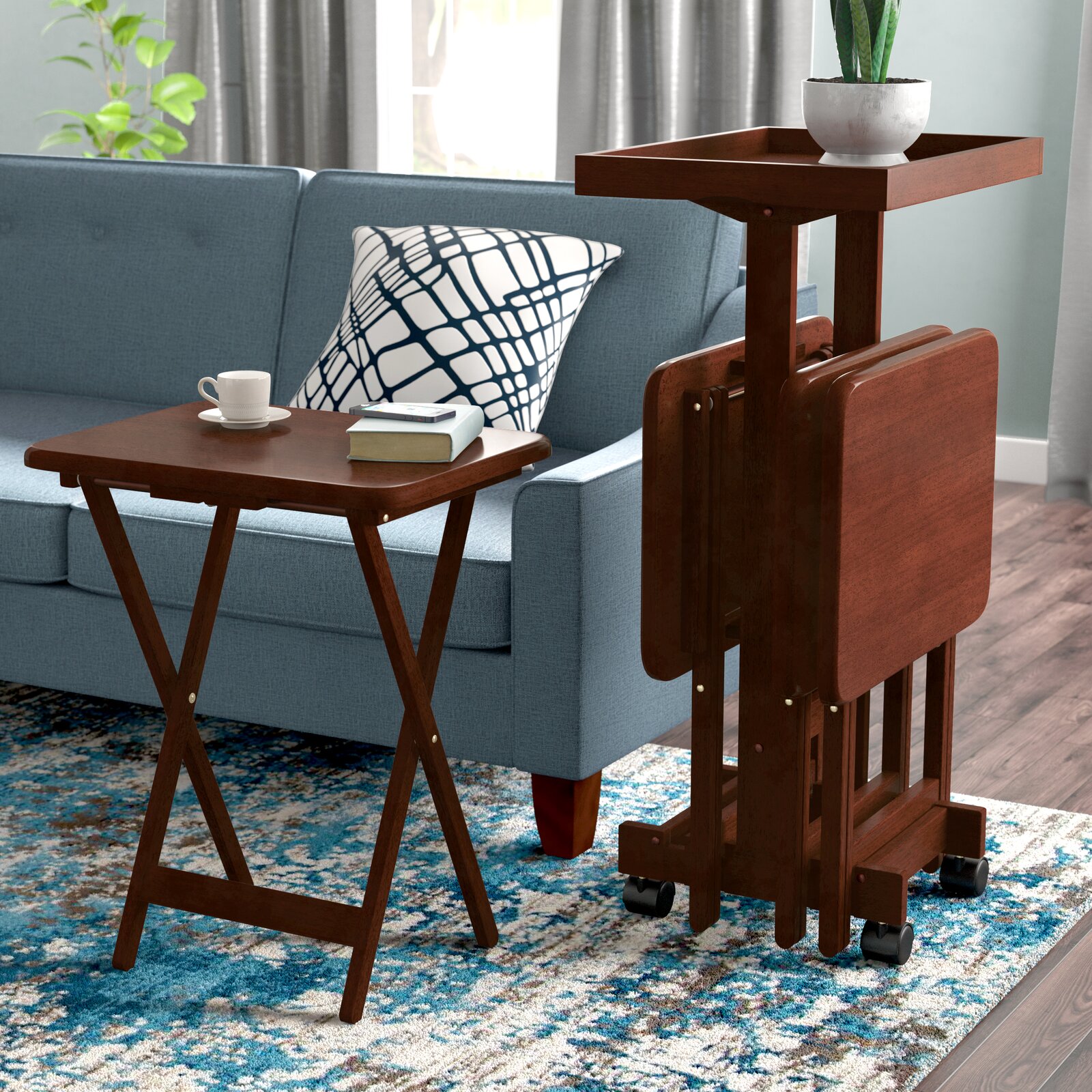 Because a TV tray on wheels is fully mobile and easy to move around, it can double-up as a mini-bar.
Get a model with shelves to maximize the functionality of the piece. Keep a small chopping board and knife for garnishes, alongside a cocktail shaker and full ice bucket on the tabletop. Store your liquors and chasers on the bottom shelf, so they are ready for whenever you need them.
6. Coffee Table
If you haven't got the space or budget for a proper coffee table, you can use a TV tray on wheels as an innovative replacement. You can rest your coffee on the tabletop next to any book or magazine you're reading.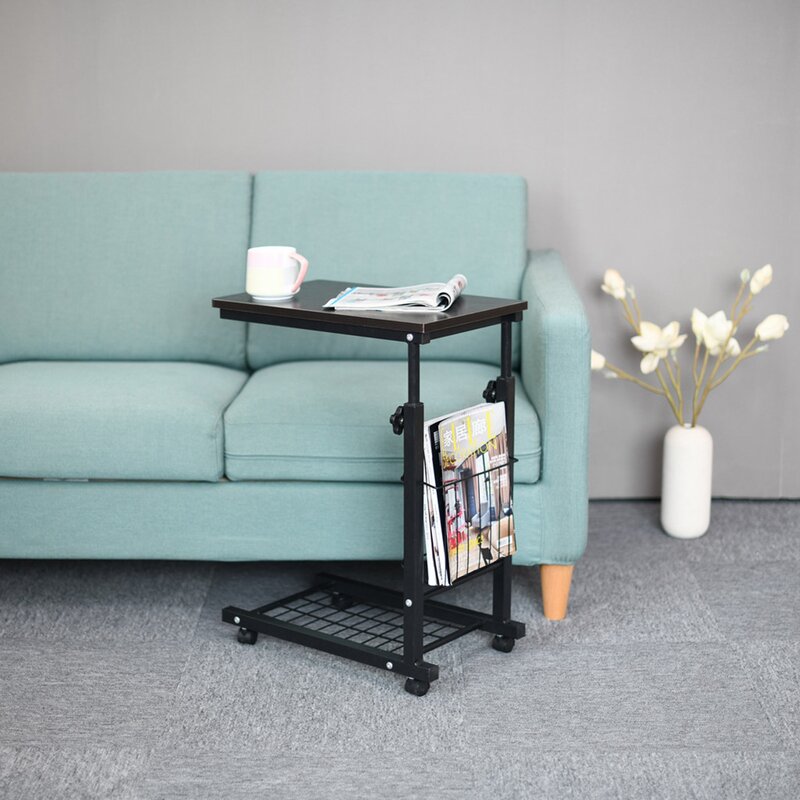 You could even use the TV tray on wheels in your kitchen as a portable coffee or tea bar. Add a coffee pot along with some mugs and roll it all through to serve your friends in the living room.
Ensure you choose a model with an edged tabletop to prevent serving ware and hot coffee from spilling during transit. Your portable TV tray should also feature wide handles fort and ergonomic grip and easier transport.
The Takeaway
There are plenty of ways in which a TV tray on wheels can make your life easier. You can use it for additional storage space, as a mini, portable desk or bar, or even as a statement table for your living room.
However you choose to use this moveable TV tray, you won't regret buying this ergonomic and versatile piece of furniture for your home.